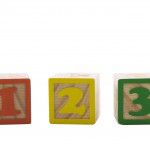 The U.S. role in the energy industry was a focal point last week at a major conference of senior global energy decision-makers in Houston - and what came out of it was good news for those investing in energy stocks.
The 32nd annual IHS CERAWeek featured some 300 speakers, including senior industry executives and government officials, who provided fresh insight into energy's future.
Energy analyst, Pulitzer Prize-winning author and vice chairman at energy research firm IHS CERA Daniel Yergin, who presided over the conference, told Politico, "We've got to be aware of rosy scenarios, and I think experienced people ... are cautious about rosy scenarios. But I would say ... it's a mood of tempered optimism and confidence that technology will help solve our problem - continue to help us meet these big energy needs and these big environmental needs that we have."

IHS CERAWeek included discussions of new technologies, shifts in worldwide demand, regulatory concerns, and supply and demand.
Optimistic conference participants agreed the energy industry is being transformed and said the industry offers plenty of good opportunities for investing in energy stocks.