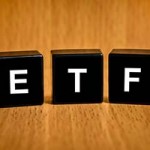 Ask me to name the greatest retail product to ever come out of Wall Street and I'll point to exchange-traded funds - better known as ETFs.
ETFs are great for lots of reasons, and today I want to show you how to employ them to your maximum personal advantage.
This will help you establish a solid financial foundation that'll promise wealth for years to come.