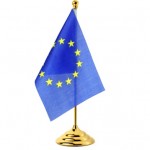 A few economic reports over the past two weeks have fueled optimism that a Eurozone recovery will trigger bullish performance in the European stock market.
The German Economy Ministry released a report on Friday saying that economic activity has increased notably in Q2, supported by both private consumption and investment in building construction.
Last week, the Purchasing Managers Index (PMI) report for July, which surveys around 3,000 firms, came out to 50.3 points, up from an initial estimate of 50.1 points. This marks the first time Eurozone manufacturing was above a 50-point boom-or-bust trajectory since July 2011. The PMI also showed that production was up for the first time since February 2012, and that job losses are being staved off.