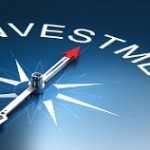 Some the best investments for market-beating gains are corporate spin-offs.
In fact, research from a Lehman Bros. study found that spin-off companies beat the market by 40% on average in their first two years. A Penn State University study shows an average three-year return of 76% for spin-offs. That tops the market by 31%.
Money Morning's Tech Specialist Michael Robinson has spent decades analyzing tech stocks, and to him, spin-off companies are "easy money."