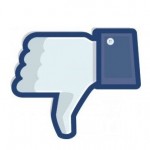 Facebook Inc. (Nasdaq: FB) is starting to get a taste of what it means to be the king of the social media hill.
Small and more nimble competitors with novel ideas have sprung up and begun to entice young users away from the No. 1 social media platform - a bad omen for Facebook stock, which 11 months after its IPO still trades 29% below its offer price.
According to Piper Jaffray's annual "Taking Stock of Teens" survey, teens are spending less time with Facebook and more with a vast array of alternatives.