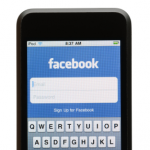 Those investors still betting on Facebook stock got hopeful news today as CEO Mark Zuckerberg announced a Facebook video sharing capability - courtesy of Instagram.
"A small team has been working on a big idea. Join us for coffee and learn about a new product," read invitations sent from Facebook Inc. (Nasdaq: FB) to select journalists and media outlets for an announcement today.
The news was Facebook's attempt to capitalize on the popularity of video sharing - which has led teens, tweens and young adults to ditch Facebook for apps like Twitter's Vine.