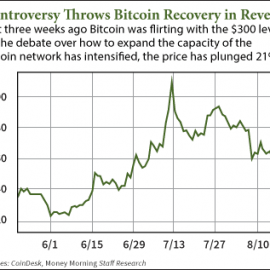 The Bitcoin price is getting hammered as a result of a contentious and emotional debate over Bitcoin's future.
As the debate over the best way to scale the Bitcoin network to handle the ever-increasing number of transactions has escalated, the Bitcoin price has plunged. It's down 21% since July 28.
As long as this fight continues, the price of Bitcoin will suffer.