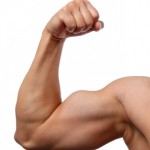 If you're like most Americans, you probably think the primary purpose of the Farm Bill up for congressional authorization this year is to help farmers.
Of course, when it comes to the ways of Washington, nothing is ever that simple.
The 2013 edition of the Farm Bill, which is the main federal legislation for setting U.S. food policy, passed the Senate last week and now moves on to the House.
First crafted during the Great Depression to help struggling farmers, the Farm Bill is renewed and modified every five years. Congress was supposed to renew it last year, but instead merely extended it in deference to the 2012 election.
This year's Farm Bill calls for spending of $955 billion over 10 years and is 1,150 pages long.
And yes, some of that nearly $1 trillion does go to programs that help farmers. But not much of it.
Nearly 80% goes to fund the food stamp program, otherwise known by the more politically correct name of "Supplemental Nutrition Assistance Program" (SNAP) it was given in 2008.
Yet what's most appalling about Farm Bill 2013 is how much it benefits dozens of large U.S. corporations, such as Wal-Mart Stores, Inc. (NYSE: WMT), Monsanto Co. (NYSE: MON), Kraft Foods Group Inc. (Nasdaq: KRFT) and Tyson Foods Inc. (NYSE: TSN).
Back in 2008, $173.5 million was spent on lobbying that year's farm bill, most of it by corporations eager to ensure that their subsidy gravy train wouldn't get derailed.
It was the second-most lobbying money ever spent on any U.S. legislation, falling short only of the $250 million spent on Dodd-Frank.
That kind of money buys top-of-the-line lobbying power.
"On the [2008] Farm Bill, special interests hired an army of well-connected lobbyists to press their case with Congress, including 45 former members of Congress, [and] at least 461 former congressional and executive branch staffers (including 86 that worked for former agriculture committee members or the U.S. Department of Agriculture)," noted a report on Farm Bill lobbying by Food & Water Watch.
It's little wonder that Farm Bills are chock full of corporate welfare.