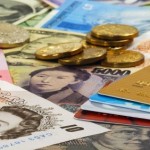 My favorite kind of money does three things.
First, it grows. And it keeps growing every single year - by double digits.
Second, and unlike most corporate profits, it only gets taxed once.
And third, it's "lean." The businesses paying my favorite kind of money are very sensitive to cost, while retaining virtually no earnings. After all, they have to pass through nearly all their income to investors.
Few investments give you all three of these benefits, of course. That's what makes the shares below so attractive.