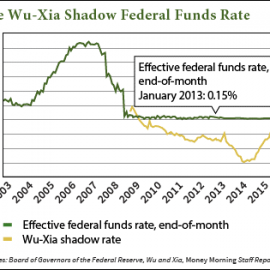 The Fed has kept interest rates stuck near zero for the last seven years, so there's little wonder investors and savers feel like "perma-zero" is the new paradigm.
Despair and ennui have settled in. According to the Fed, some 31% of non-retired Americans have no savings or pension whatsoever.
Some have been frozen out, unable to save thanks to stagnating incomes and dismal job prospects. Others who might otherwise be able to save just don't see the point when they're not making any interest to speak of.
That negative outlook is understandable, given today's economic realities. But it doesn't have to be that way.