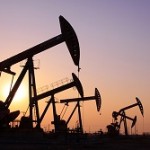 Despite heroic profits reported by two of the FANGs - Facebook, Inc. (Nasdaq: FB) and Amazon.com, Inc. (Nasdaq: AMZN) - stocks had a very rough week.
The Dow Jones Industrial Average fell 230 points or 1.28% to 17,773.64 while the S&P 500 lost 26 points of 1.26% to 2065.30. The Nasdaq Composite Index lost 2.67% to 4775.36 as Facebook and Amazon sucked the air and much of the profitability out of the room in the technology sector.
The other half of the FANGs, Apple, Inc. (Nasdaq: AAPL) and Alphabet Inc. (Nasdaq: GOOGL), took it on the chin after disappointing investors, and Apple in particular is struggling with the laws of large numbers, a phenomenon that Amazon and Facebook will eventually have to deal with.
The overall market is still very expensive and three of the four FANGs (other than Apple) remain in a bubble.