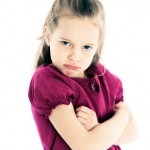 There's considerable dissension within the ranks at the Federal Reserve, with many of Chairman Ben Bernanke's colleagues saying the Fed's monthly purchase of $85 billion in bonds should end by late this year.
"About half" of 19 Fed members "indicated that it likely would be appropriate to end asset purchases later this year," according to minutes of the June Fed policy-making committee meeting, released Wednesday.
Ending QE3 could have enormous implications for the stock market - whose four-plus-year bull market has been buoyed by the central bank's stimulus - and for the economy as a whole.
But while there's growing sentiment inside the Fed to end QE, a majority of the 12 voting members of the policy-making Federal Open Market Committee hope to extend the bond-buying into next year.
Still, the Fed's June 18-19 meeting could prove to be a turning point, given the amount of discord at the meeting.
The minutes add some context to Bernanke's comments at a press conference immediately after the meeting in which he said the Fed could begin scaling back QE3 this year and end it altogether by mid-2014.
The markets dipped immediately after Bernanke's comments but then recovered some.
"They're Making It Up As They Go Along"
"To me, the real news is that you've got dissension inside the Fed now," said Money Morning Chief Investment Strategist Keith Fitz-Gerald. "My initial read is there's a lot more dissension than usual.
"And," Fitz-Gerald said, showing his longtime disdain for the Fed, "the level of dissension reinforces the notion that they don't know what they're doing and they're making it up as they go along."
Money Morning Capital Wave Strategist Shah Gilani, meanwhile, said the June FOMC showed legitimate concerns among members.