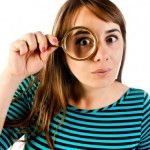 I know a lot of you out there don't have sympathy for student loan debtors who complain about their debt.
You see it as a matter of personal responsibility - they chose to sign a contract and so should suck it up and uphold their end of the deal.
Money Morning's Capital Wave Strategist Shah Gilani says it best, though:
"You're not wrong. But there are other forces exerting outside influence on the inner intentions of a lot of 'students' susceptible to being sold a bill of goods. Sometimes we're stupid for being conned, and sometimes the con is just so cleverly concealed."
Think of all the branding, marketing, and pressure swirling around the heads of these young folks.
And many don't have parents or educators taking the time to sit down and weigh the options with them.
If I haven't conjured any sympathy out of you yet, a report recently issued by the National Consumer Law Center identifies a new abuse of student loan debtors:
They are being deceived into paying up to $1,600 in initial fees, and monthly fees as high as $50, to private "debt relief firms" for help that they could otherwise get for free.