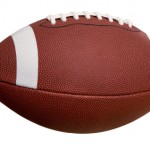 Few among us haven't dreamed of sudden riches - the financial windfall of a big legal settlement, an unexpected inheritance, a winning lottery ticket, or, for the young and athletically gifted, a lucrative contract with a major professional sports franchise.
But it turns out that few are prepared for a financial windfall when it comes their way.
Nowhere is this more obvious than with big sports stars.
Despite the proliferation of multimillion-dollar contracts, an astonishing number of professional athletes are forced to declare bankruptcy within a few years of hanging up their jerseys.
In the National Football League, for example, where the average salary is $1.9 million, 78% of former players are in bankruptcy within five years of retirement. That figure is 60% for former National Basketball Association players, who earn an average of $5.5 million a year as players.
How can people so generously compensated go broke so quickly?
Part of it has to do with youth, but many of the mistakes athletes make with the financial windfall of a professional sports salary also are made by regular people who suddenly come into large sums of money.
There's a lot we all can learn from their mistakes. When it comes to financial windfalls, it's best to know what to expect ahead of time so you can put the money to work for you instead of squandering it.
"Every single day, people come into large sums of money, whether it's a thousand dollars or a million, and without proper planning, funds quickly disappear," writes Jim Wang in U.S. News and World Report. "Just look at the horrible stories you often hear of lottery winners, and you'll have enough evidence that everyone needs a little preparation, even if you don't expect to get a windfall."