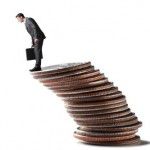 Warren, John McCain (R-Ariz.), Maria Cantwell (D-Wash.), and Angus Kin (I-Maine) introduced legislation that would again separate bank's traditional activities (like deposits currently backed by the Federal Deposit Insurance Corp.) from riskier activities like investment banking, insurance underwriting, swap dealing, and hedge funds.
Glass-Steagall was repealed by Congress back in 1999.
When the news broke of Warren's determined attempt to bring back Glass-Steagall last week, it covered front pages across the country and instigated a firestorm of commentary on the future of the U.S. economy.
The problem, of course, is the ability to cut through the hype and understand if financial reform is necessary to fix the U.S. economy.
Rarely do I find myself championing regulatory efforts by the Federal Government, but the financial sector is an entirely different beast from energy, agriculture, and other resource sectors.
But reinstituting key elements of the Glass-Steagall Act is just one step on a long return to sanity for the economy.