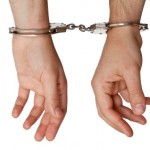 by Greg Madison, Associate Editor, Money Morning
Everything runs on liquidity. Unless you know something I don't, that dollar bill in your pocket is just as likely to buy a can of Pabst Blue Ribbon today as it was yesterday, and will be tomorrow.
Or you could sell 1,000 lbs. of gold - if you have that lying around - without fear of completely scuttling the global gold market. Your bank has to have cash, liquidity, lying around somewhere in the back if it wants to stay in business.
And in many cases, it's easy to see or verify this liquidity. It helps everyone feel better about doing anything.
But there are markets where this liquidity is kept off the open exchanges, where it can be used to juice up huge deals. Or it can prevent these huge deals from having the impact that they "should" have, keeping the hands of large traders hidden.
These are the sinister-sounding dark pools of liquidity.
Dark liquidity is generated and stored in a variety of ways, most of which are possible due to the huge variety of trading venues, electronic and traditional.
With dark pools, neither the size of the order nor the entity making that order can be known until the order is completed. Rosenberg Securities Inc. estimates that fully 15% - trillions of dollars - of all trades occurring on American exchanges, every day, utilize dark pools.
Not Playing Straight Poker
And the markets, like nearly everything else, operate on the wide availability and transparency of good, reliable information. A poker game gets its lurid thrills from the partial presence of that information, or the possibility that the information could be faulty. You wouldn't want to play with all your cards face-up. You just don't know, and that's why it's fun to play poker.
But the markets, despite some inkling to the contrary, can't function with true optimum efficiency if good information isn't available to the widest possible group of participants.
It's not that a player has to have the information, but it should be available to the player if things are going to work the way they should. One is a vying, gambling game, and the other is a free market. We should be able to tell the difference.