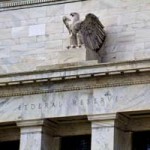 The Federal Open Market Committee (FOMC) minutes today did little to quell confusion over when the U.S. Federal Reserve will raise interest rates.
The expectation is that the Fed will raise rates sometime in the summer. But the direction of Fed monetary policy has become more complicated than simply pegging a rate increase to what has become an arbitrary consensus estimate.
That's because there are so many potential policy directions, and Fed ambiguity makes nothing certain.