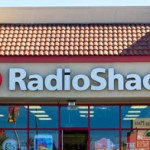 Good morning! Stock market futures for Friday, Jan. 16, forecasted an 86-point decline from yesterday's close.
The Dow Jones Industrial Average (DJIA) and the S&P 500 both declined for the fifth consecutive trading session Thursday, while one of the most shocking currency decisions in recent history hammered global equity markets: the Swiss National Bank abandoned its current economic policy that prevents the euro/Swiss franc exchange rate from falling below 1.20.
Today, fallout continues as news of the Swiss currency policy reversal reverberates across the markets. The Swiss franc surged as much as 39% against the euro and U.S. dollar on Thursday, and pushed gold prices to a four-month high. The decision could have a profound impact on investment banks and hedge funds that held puts on the nation's currency.