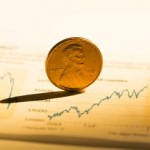 For most investors, the relationship between investing and profits seems simple enough. You buy low, sell high, and your portfolio grows - or so goes the story.
In reality, success ultimately comes down to defeating Wall Street's secret weapon: something called "Gambler's Ruin."
Understanding what it is and how to beat it will give you an edge other investors would pay dearly to have. Not one in 250,000 understands it.