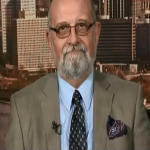 In August, the U.S. government will begin allowing the exportation of crude oil for the first time in 40 years.
That has many American consumers wondering what will happen to crude oil prices now that the United States is exporting oil.
Money Morning's Global Energy Strategist Dr. Kent Moors appeared on CCTV Friday and discussed the benefits of U.S. oil exportation, and what effect oil exports will have on consumers and oil prices.
See what impact U.S. oil exports could have on jobs, revenue, and local taxes.