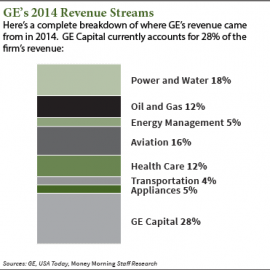 General Electric Co. (NYSE: GE) stock is up 9% today (Friday), after the company announced it will be selling most of its GE Capital assets, which total $500 billion.
The news sent GE shares to a new 52-week high of $28.
We alerted investors to the profit potential of GE stock last month, and the stock remains one of our favorite blue-chip stocks to buy and hold in 2015...