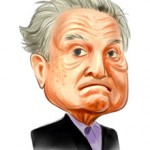 George Soros is ranked the 35th richest person in the world, with an estimated worth of $14.2 billion.
He's also got a reputation for being one of the most successful stock pickers on the planet.
Even at 80 years of age, Soros definitely gets investors' attention when he makes move on the market.