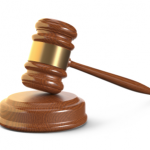 The Too-Big-to-Fail banks have a notorious track record of avoiding, evading or eliminating nearly all of Washington's attempts to bring them to heel.
So skeptics can be forgiven for thinking that the recently proposed new Glass-Steagall Act won't change anything on Wall Street.
As the moniker "Too-Big-to Fail" implies, such banks are not easy to push around.
"No bank will ever get out of a profitable line of business, unless they're forced to, or there's a huge loss that threatens the perception of the banks' risk management, or some scandal forces a mea culpa and an exit," said Money Morning Capital Wave Strategist Shah Gilani, who as a former hedge fund trader understands how Wall Street thinks.
Yet the Too-Big-to-Fail banks have recently pulled back in one area - physical commodities trading - as a result of regulatory pressure from several directions.