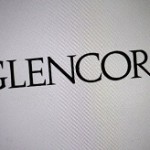 The story of the man who started Glencore is a crazy one. But it pales compared to the ongoing story of Glencore itself.
If Glencore can't survive over the next few months, the company's collapse could splatter the markets in a manner that's every bit as gruesome as the Lehman Brothers collapse of 2008.
This is what you need to look for so you'll know Glencore's brakes have failed and it's heading over the cliff, taking global markets with it.