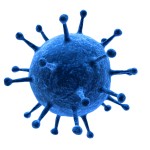 By Greg Madison, Associate Editor, Money Morning
One of the really beneficial things about science is its power to transcend borders and ideologies.
Scientists in countries that may be totally hostile to one another have the chance of collaborating on difficult problems in a spirit of openness.
This ability to collaborate and exchange information across borders is particularly important when a new disease with global pandemic potential emerges, as it has in the Middle East with the respiratory system coronavirus (MERS-CoV).
This "novel coronavirus" was identified in September of 2012 in the Saudi Red Sea port of Jeddah. The disease was found in a deceased 60-year old man who died of acute pneumonia and kidney failure. Little else is known of this unfortunate individual.