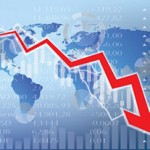 With each passing day, the irresponsible behavior of the world's central banks brings us closer to a full-blown global stock market crash in 2016.
We're already officially in a bear market.
But now the world's central banks have started to toss gasoline on the fire with a reckless new policy. It's already making things worse everywhere it's been tried.