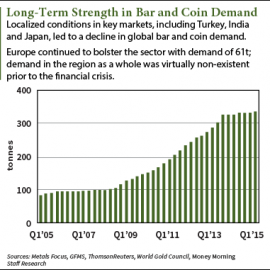 Investors considering gold or silver as an investment or hedge need a good handle on the factors driving their prices.
That's where supply, demand, trend, and sentiment data come in.
With global economic and market factors painting no clear picture about the near-term prospects for a lot of investments, many of you might be considering whether it makes sense to add gold or silver to your portfolios.