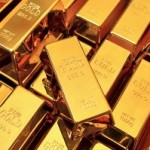 Gold Investing Myths: Gold prices have fallen for the better part of two years, but that doesn't mean that its detractors have somehow been vindicated.
Gold has often been chided by some who have mischaracterized the allure.
In the right allocations gold is an important part of a healthy portfolio. It can hedge against market crisis and provide returns when other assets underperform.