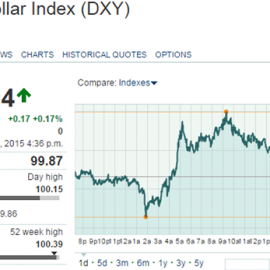 As it turns out, Black Friday's best sales were neither in electronics, clothing, or gadgets. Instead, they came from today's gold price.
That's because on the biggest shopping day of the year, gold prices hit a new six-year low.
Closing at $1,055.90 per ounce on Friday, Nov. 27, on the New York Mercantile Exchange, gold's popularity seemed to also hit a new low since the February 2010 price of $1,045 per ounce.