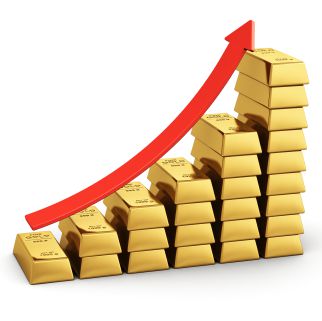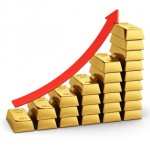 Gold continues its short-term rally as assurances from Federal Reserve Chairman Ben Bernanke that QE3 remains alive kept the precious metal on track for its first weekly advance in a month.
After Bernanke's pronouncements, gold prices jumped by 2.6% to $1,299 per ounce, marking a fourth winning day in a row - gold's longest winning streak since mid-March.
In turn, the U.S. dollar dropped sharply because Bernanke indicated the Fed isn't in any hurry to raise interest rates.
You see, gold prices and the dollar are connected: a weaker dollar helps dollar-denominated commodities because it makes them less expensive to buy for holders of other types of currencies. Demand also increases for gold as a hedge against a drop in the dollar's value.