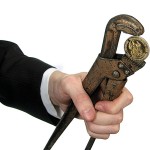 Gold regained some of its luster Monday with June Comex gold ending up $30.50 at $1,425.80, and spot gold prices finishing up $19.80 at $1,426.75.
The gains came from short covering, bargain hunting, and strong demand for physical gold.
According to the Commodity Futures Trading Commission's Commitments of Traders report released April 19, managed money traders (i.e. hedge funds and commodity trading advisors) boosted bullish positions on gold by 21,675 contacts to 68,662 contracts, while paring bearish bets to 54,025.
The CFTC's summary of trading positions showed bullish investors returned to the gold market last Tuesday, when the data was compiled. The increased long positions came on the heels of gold's largest one-day sell off in 30 years.
The report showed managed money traders covered 12,411 shorts, as gold prices finally bounced last Tuesday.