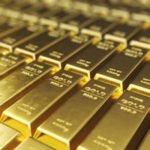 Although the price of gold struggled through another difficult week, its action suggests some resilience.
I believe the market is looking ahead to the September FOMC Meeting, along with the effects of ongoing emerging markets currencies continuing to weaken substantially, which are supporting the U.S. dollar.
Of course that makes for gold price headwinds.
But gold's price action suggests it may have put in a bullish higher low.
What's more, speculators have recently pushed their short positions to outsized record levels.