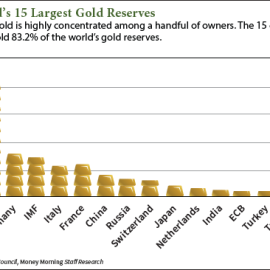 The gold-buying at some central banks has accelerated in recent years, prompting the question, "What country has the most gold reserves now?"
The concentration of gold among the top 15 countries is startling. This small group holds 83.2% of the world's gold reserves.
But some central banks have been boosting their gold reserves at a breakneck pace.