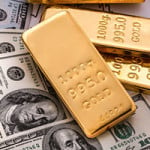 Several voices in President-elect Donald Trump's circle of economic advisers have expressed support for putting the United States back on the gold standard for the first time since 1971.
The idea has the support of several prominent GOP lawmakers. Trump himself talked about it during the campaign. That means a return to the gold standard may well become an issue in 2017.
But much has changed since 1971.