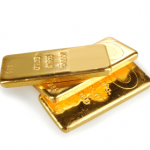 Until recently, an entire class of investors that control a huge pool of money - more than $27 trillion worldwide - have almost entirely ignored gold.
But lately, this group has begun to show more interest in the yellow metal, a trend that ultimately will exert massive upward pressure on gold prices.
We're talking about pension funds, which typically have had little interest in gold.
But with more traditional investments like bonds at historic lows, many pension funds aren't getting the returns they need to fund future obligations.
And with central banks debasing most major currencies and risking higher inflation, pension fund managers almost have no choice but to consider adding gold.
It's already started in Japan, which has about $3.4 trillion in pension funds - second only to the U.S., which has about $20 trillion.
In response to Prime Minister Shinzo Abe's pledge to spur inflation by printing more yen, Japanese hedge fund managers plan to double their gold holdings from about $500 million to $1.1 billion over the next two years, primarily by investing in gold exchange-traded funds (ETFs).
Itsuo Toshima, who represented the Tokyo office of World Gold Council for 23 years through 2011 and now advises Japanese pension fund managers, sees gold becoming a standard asset as inflation becomes more of a threat - with major consequences for gold prices.
"Pension money invested in bullion is "peanuts' at the moment," Toshima told Bloomberg News. "If 1% of their total assets shift to the metal, the gold market would explode."