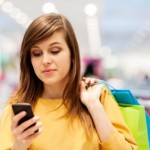 More Americans are cutting up their credit cards, and it's for a reason you might not expect.
The rise of mobile applications and Near-Field Communications (NFC) technology continues to carve market share from plastic payment methods.
And now, the trend is going mainstream in one of the most trafficked businesses in America.
Starbucks Corp. (Nasdaq: SBUX) announced this week that it currently receives 11% of its U.S. and Canadian sales through its mobile application. And that figure is expected to rise as the company continues to market its convenient closed-loop payment system.