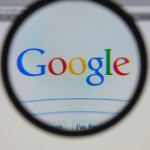 GOOG earnings were released post-market today (Thursday)...
Google Inc. (Nasdaq: GOOG, GOOGL) reported fourth quarter earnings per share (EPS) of $6.88 - $0.20 under projections. Revenue came in at $14.5 billion (16.9% growth year over year), also under expectations by $110 million.
Our advice: ignore the bottom line miss. Ignore chatter about how Google's advertising has lost steam (the average price of Google's digital advertisements fell 3%).