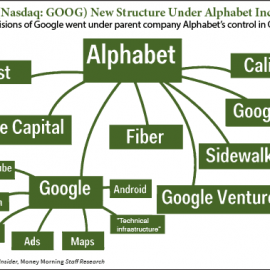 Alphabet Inc. (Nasdaq: GOOG, GOOGL), formerly known as Google Inc. up until Aug. 10, is at the end of its third quarter 2015.
It's been an impressive 14 weeks for the innovation powerhouse. To start, GOOG stock is up more than 12% in Q3 alone. That's a $55 billion market cap increase -- which means Google almost doubled the entire value of eBay Inc. (Nasdaq: EBAY), worth $29.4 billion, in a single quarter.
As remarkable as that sounds, Google's stretch into truly surprising areas is the real standout story of its third quarter.