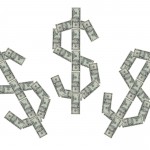 Yahoo stock has soared nearly 90% in the past year, and CEO Marissa Mayer deserves much of the credit.
Yahoo! Inc. (Nasdaq: YHOO) was seriously ailing when Mayer came on board a year ago. Many analysts placed Yahoo stock on "death watch" and readied to send it to Internet stock graveyard.
Mayer has undeniably made progress as she finishes her first year at the helm.

"She's done a great job," Money Morning Capital Wave Strategist Shah Gilani told FOX's Stuart Varney on Tuesday. "She's done a terrific PR job for the stock."
The question for investors: With shares up more than 70% in Mayer's first year - and another 10.38% today to $29.67 - is there still time to profit from Mayer's success, or did they miss the boat on Yahoo stock?
Yahoo Stock: Still a Buy with Weak Earnings?
Despite Mayer's hard work, Gilani thinks the explosive Yahoo stock gains could be nearing an end.