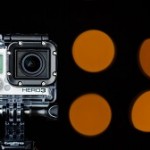 It's another terrible day for the GoPro stock price, as it's down more than 11% in intraday trading to an all-time low of $9.01.
The stock is falling after GoPro Inc. (Nasdaq: GPRO) reported a hefty loss in Q4 and low guidance for the rest of 2016.
And while those factors are sending the GoPro stock price lower today, there's an even bigger factor that will continue to pressure GPRO stock.