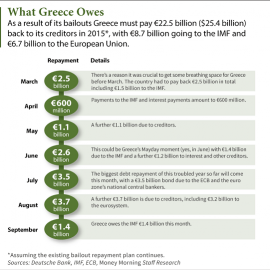 The Greek debt crisis is bigger than the fate of a single gold mine, but this is a story about how political ideology often trumps common sense.
Greece should be doing everything it can to prop up its economy as it seeks to avoid a financial disaster.
But the leftist Syriza party, elected to power in January, has done everything it can to shut down a lucrative gold mine run by Canadian gold miner Eldorado Gold Corp. (NYSE: EGO).They say it's about protecting the environment.