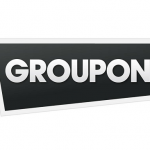 Groupon CEO Andrew Mason was ousted by the company after a horrible earnings report and steep drive in stock price.
The Groupon stock price tumbled 26% in after-hours trading Wednesday following the release of a dismal fourth-quarter earnings report, and then plunged another 24% today (Thursday).
It was announced Thursday after market close that Eric Lefkofsky and Vice Chairman Ted Leonsis have been appointed to the newly created Office of the Chief Executive, effective immediately, replacing Andrew Mason. Lefkofsky and Leonsis will serve in this role on an interim basis.
"On behalf of the entire Groupon Board, I want to thank Andrew for his leadership, his creativity and his deep loyalty to Groupon. As a founder, Andrew helped invent the daily deals space, leading Groupon to become one of the fastest growing companies in history," said Lefkofsky.
The Board will start a search for a new Chief Executive.
The mounting misery at Groupon had left many questioning Mason's fate before the announcement. 
Last year, the company's board mulled replacing him. The latest results and lackluster outlook sealed the deal for Mason at the Chicago-based company.