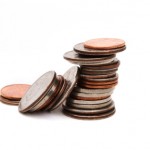 The trio of names on our tech penny stocks list has shown a recent price surge and volume spike on promising new business developments.
The amount of money spent in industries like tech and biotech allows some of the best penny stocks to come from these sectors.
All three listed below are involved in multi-billion dollar markets that are slated to grow in 2014: One is involved in the up-and-coming Internet of Things platform; one aims to provide an edge to companies in the ultra-competitive smartphone market; one has a prominent presence in the niche grid market for utilities.