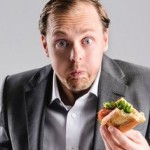 Investors can add another deal to the 2014 IPO calendar, with the GrubHub IPO expected to take place on Thursday, April 3.
Today, Grubhub officials announced that they have upped the price range on Grubhub stock to $23 to $25, from a previous range of $20 to $22.
Last week, GrubHub officials announced that they plan to raise approximately $155 million in an initial public offering by selling 7.03 million shares.
Now that the GrubHub IPO financial info has been released, investors are investigating the company.