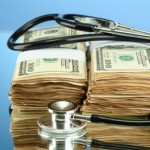 While just about all healthcare stocks seem to be getting a boost from the Affordable Care Act (ACA), otherwise known as Obamacare, one subgroup - the health insurers - figures to get an outsized benefit from the healthcare law.
For weeks the Big Five health insurance stocks have been trading at their all-time highs - every one of them.
But how can investors be sure Obamacare will keep these hot healthcare stocks flourishing?