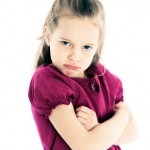 Obamacare critics have maintained from day one the president's signature healthcare bill is disastrous and doomed to fail.
Now with just months until the bill takes full effect, more and more Americans are beginning to think the same thing.
According to recent NBC News/Wall Street Journal poll, support for the Affordable Care Act is slipping.
The fresh poll shows 49% of Americans say President Barack Obama's health care reform bill is a bad idea. That's the highest percentage since the poll began measuring backing and opposition for the reform in 2009. Only 37% say the plan is a good idea.
The numbers reflect a sharp increase in disapproval since July 2012 following the U.S. Supreme Court's decision to uphold President Obama's healthcare overhaul. At that time, 44% of survey respondents called it a bad idea vs. 40% who called it a good one.
The latest poll also revealed 38% of participants said they and their families will be in worse shape under the new health care law, the highest negative outlook percentage toward Obamacare since it was signed into law in 2010.
Now just 19% say they will be better off while 39% say the law won't make much difference.