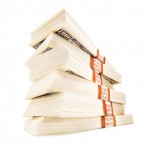 Hedge funds are known as the "smart money" on Wall Street, and in the past, that distinction was justified.
For years, hedge funds successfully managed risk and made well-placed bets, leaving their investors with a return they were happy to pay for.
But recently, hedge funds have underperformed the market, earning a return of just 7.32% in 2012, according to research firm eVestment, compared with last year's S&P 500 return of 13.41%.
Was 2012 just an outlier, or are hedge funds really inferior to a market-based index?
One investing legend thinks it's the latter and has even gambled $1 million on it.