Hedge Funds
Article Index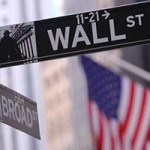 They call Wall Street's big hedge fund managers the "Masters of the Universe," the ultra-wealthy, extremely powerful, undisputed lords of finance who seem to exist in a gilt world that consists solely of London W1, the Upper East Side of Manhattan, and Greenwich, Connecticut.
But... all is not well in the ivory tower. The "Masters of the Universe" just might be an endangered species.
The financial media has been pumping out stories about struggling funds, disgraced managers, and fleeing investors, all quoting high-profile critics of hedge funds. Even the old Occupy Wall Street gang, jarred by the media from their long nap, is back with a new movement: "Hedge Clippers."
That's not just noise. There's a good reason for the growing widespread discontent with the antics of Wall Street's legendary "hedgies." Investor patience is running out. 
But luckily for us, the hedge funds' fall from heaven is likely to be a godsend to independent investors.
But first, a full disclosure: I used to be a hedge fund manager, so I've got an insider's view on what's happening here, and it's going to be big...