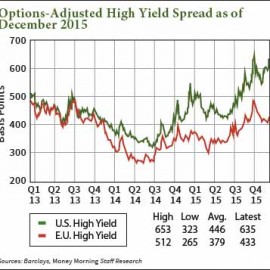 I'll be blunt: Don't believe the stock market gains we're seeing. They're not a sign of good times.
I've spent more than 20 years in the global credit markets, and from my position, I can see a destructive wave spreading out that will hit the stock market and scuttle the economy.
But... the collapse of these funds, and the chart I'm about to show you, point to an immense opportunity - one where companies in desperate need of liquidity will come to you.