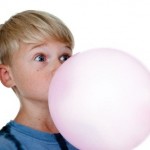 Peter Thiel, Co-Founder of PayPal
"Education is a bubble in a classic sense. To call something a bubble, it must be overpriced and there must be an intense belief in it. Housing was a classic bubble, as were tech stocks in the '90s, because they were both very overvalued, but there was an incredibly widespread belief that almost could not be questioned - you had to own a house in 2005, and you had to be in an equity-market index fund in 1999." ~ Peter Thiel on higher education for NRO.
Peter Thiel is a highly successful entrepreneur, venture capitalist, hedge fund manager, and perhaps most notably co-founder of Internet giant PayPal.
He is also a staunch libertarian, and anything but meek about sharing his philosophic point of view.
When it comes to higher education in America today, Thiel is less than impressed:
"It's basically extremely overpriced. People are not getting their money's worth, objectively, when you do the math. And at the same time it is something that is incredibly intensively believed; there's this sort of psycho-social component to people taking on these enormous debts when they go to college simply because that's what everybody's doing."
Like Thiel, we at Money Morning believe that America has been swallowed by a student loan bubble.
We've given you the numbers. We've discussed its uncanny similarity to subprime. We even tracked one student's epic journey to discharge his student loan debt.
And, like Thiel, we've thought up some reasonable alternatives to the blind pursuit of higher education.
For instance, we suggested starting a business. There is something about real-world experience that can't be replicated in higher education right now.
Just look at the commentary by some of the business elite.